Newcastle Airport has won the Best Work Health and Safety (WHS) Management System award at the prestigious 2023 Hunter Safety Awards.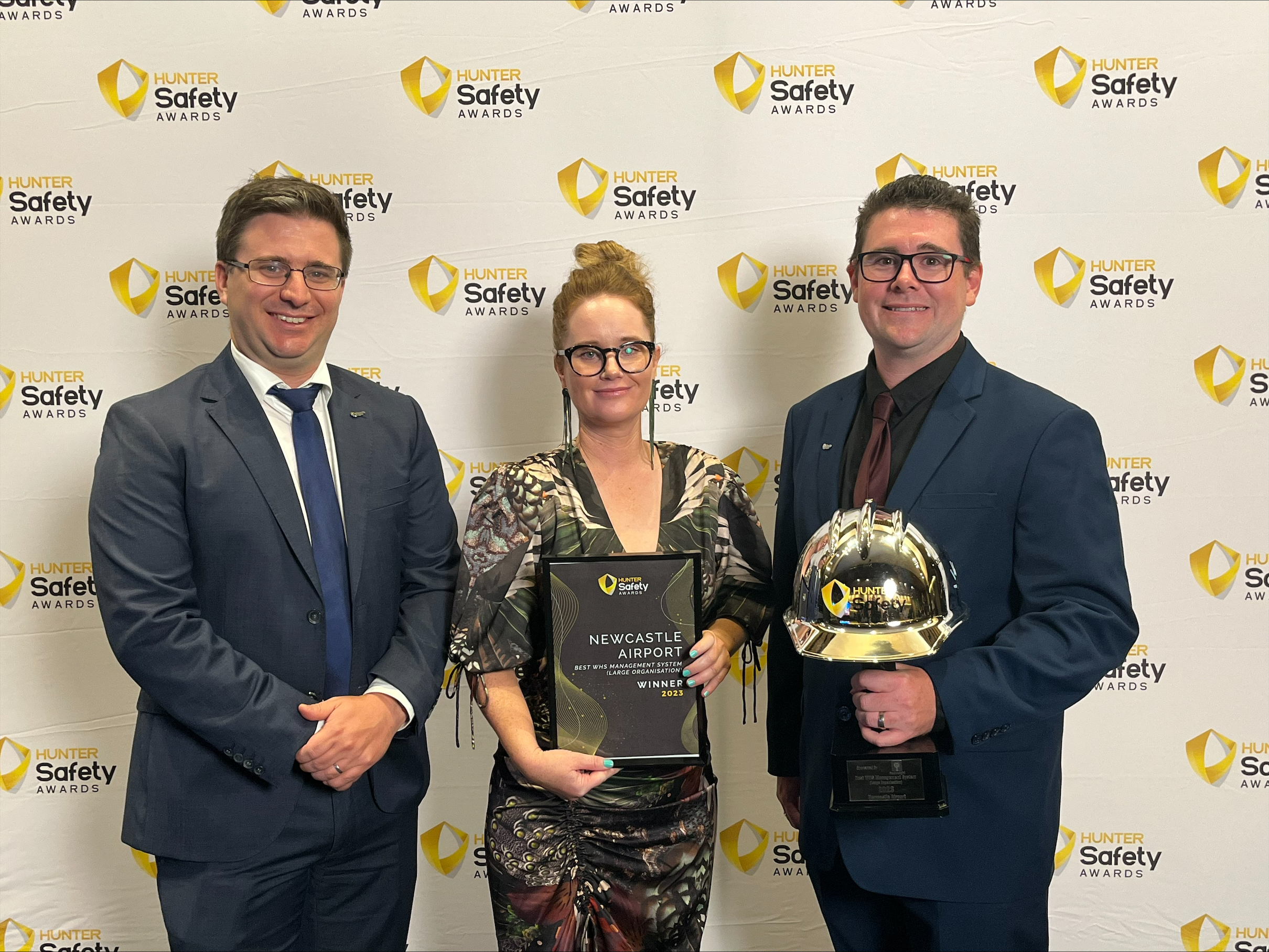 The Hunter Safety Awards recognise local businesses who have integrated work, health and safety as part of their core business and aims to celebrate organisations who have made significant contributions to improving workplace health and safety across the Hunter region.
Georgina Chalker, Executive General Manager People, Safety and Environment, accepted the award at the Hunter Safety Awards gala dinner held last night and said the award is a testament to the airport's commitment to prioritizing workplace health and safety.
"We are thrilled to have won this award. At Newcastle Airport, the health and safety of our employees and visitors is our highest priority, and we are proud of the work we have done to create a safe workplace," she said.
The Best WHS Management System award in the Large Organisation category recognises large organisations that have implemented outstanding health and safety management practices, resulting in a safer work environment for employees and visitors.
The airport looks forward to continuing to implement best practices and further improving its health and safety management systems to maintain a safe workplace for all.
The Hunter Safety Awards gala dinner was held last night, March 17, 2023, at the Newcastle Exhibition & Convention Centre.
Ends.